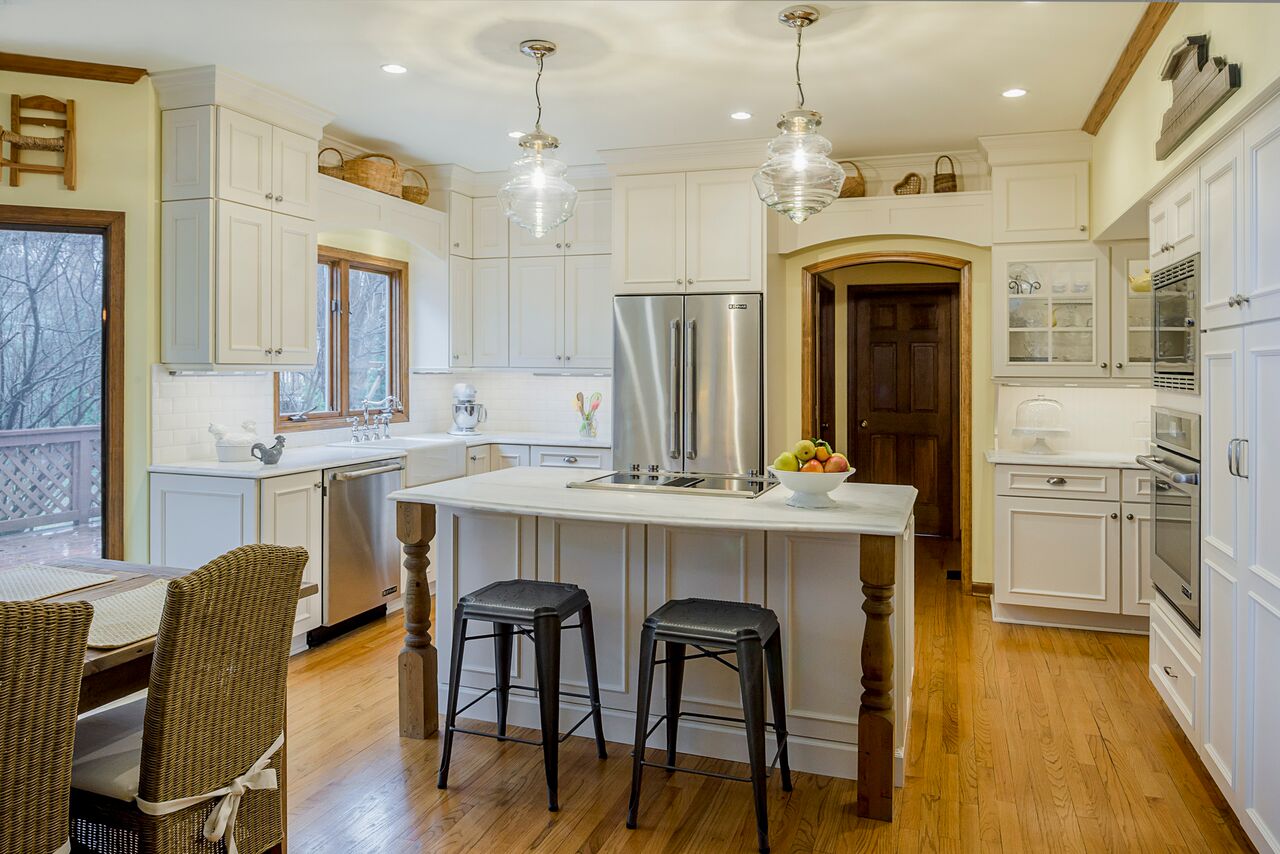 Do you remember when the French Country kitchen design meant having a multitude of copper pots hanging from the ceiling, roosters aplenty and toile on all of the windows and seats? Well, if you still love the warm, comfortable feeling this style invokes, but want an updated version take a look at this newly completed French Country masterpiece.
"My husband and I love the charm of the French Country kitchen, but wanted a fresher feel which is exactly what our designer, Brandie McCoy, gave us. To brighten things up, she suggested we use a soft, cream color for the cabinetry. This provides a beautiful complement to the warmer wood color of the kitchen table, door and window casings. We wanted to continue to display some of our country baskets, so Brandie designed a few open areas above the cabinets and archway for us to use. The centerpiece of the traditional French Country kitchen is a large, striking island which is exactly what we have and we are thrilled. It is perfect for baking and entertaining. The finishing touches are the beautiful apron sink and farmhouse lighting. This kitchen is everything we wanted and more," said Nancy Wiersum.
Before                                                     After
Comments are closed.