Wheaton Home Remodeling

Bradford and Kent Style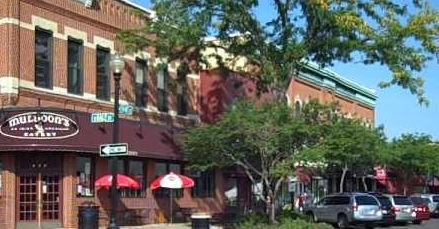 Wheaton
 Home Remodeling
Wheaton Home Remodeling
Wheaton is a wonderful blend of big city comforts and small town charm. From its top-ranked schools and picturesque downtown to its historic neighborhoods, it is a fantastic place to call home. We at Bradford and Kent feel privileged to have been asked to design and build hundreds of Wheaton home remodeling projects. Below you can see some of our Wheaton kitchen, bathroom and basement remodels, in addition to homes we have resided, replaced windows in and completely transformed their home exteriors. Also learn what residents have to say about their Wheaton home remodeling experiences with Bradford and Kent.
---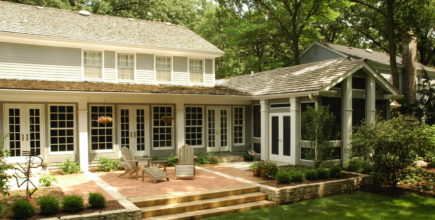 Wheaton
 Home Additions
We pride ourselves in making our Wheaton home additions appear seamless which means our designers insure that they look like they have if always been there. Whether you want to add a second story, rear addition or simply desire a little extra room, your Wheaton home addition will blend beautifully into the existing architecture.
What Clients Say About Bradford And Kent's Wheaton Home Additions
Jeff P. – Bradford and Kent Home First Floor Addition In Wheaton
We recently completed a first floor addition with Bradford and Kent. The designer and construction manager are the main reasons we would go with them again for additional remodeling work. While there are always unforeseen issues that creep up in projects like this, our designer Laura and construction manager Louie were on top of things and made sure we kept making progress. The quality of the trades – carpenters, tilers, flooring, etc – were great. We love the final product and will definitely be giving them a call for future work.
---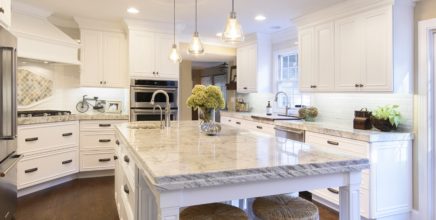 Wheaton
 Kitchen Remodeling
Wheaton Kitchen Remodeling
We understand that the kitchen is the most important room in the house. It is where family and friends come to gather which is why our designers will take your vision, add their own artistic touches, and create a highly functional, aesthetically pleasing kitchen design. We are experts at Wheaton kitchen remodeling.
What Clients Say About Bradford And Kent's Wheaton Kitchen Remodeling
Anne Marie P. – Bradford and Kent Wheaton Kitchen Renovation
Bradford and Kent is definitely my go to company for all of my remodeling projects! I used them to completely remodel my kitchen and master bath in my previous home and they just completed my kitchen in my new home. I have always been impressed with their help and concern throughout the projects. They do a great job protecting the surroundings while they work and do a fabulous job of cleanup at the end of each day. All of the workmen have been wonderful and trustworthy. Their 5 year guarantee is fantastic. Any problems you have will be taken care of for 5 years after completion of the project. I will definitely us them again for any future projects. Kudos to Bradford and Kent!!! I just finished a new project with Bradford and Kent. They are fantastic.
---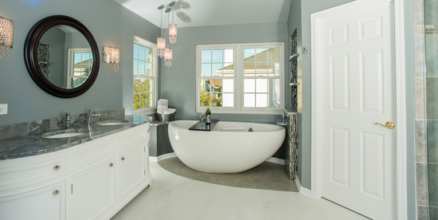 Wheaton
 Bathroom Remodeling
Wheaton Bathroom Remodeling
As Wheaton bathroom remodeling experts, we understand that today's bath serves as a retreat which is why we give special attention to this very important room. Our designers will work closely with you to understand your personal needs and tastes, so they can develop a bathroom design that will give you exactly what you want and deserve.
What Clients Say About Bradford And Kent's Wheaton Bathroom Remodeling
Rob H. – Bradford and Kent Wheaton Bathroom Renovation
We were really happy with the bathroom remodeling job that B&K did for us recently. The whole process from design, to picking out cabinets etc was smooth and fun. The construction manager of our job kept us well informed of the work being done by various contractors on an almost daily basis. We would definitely recommend this company.
---
Wheaton
 Basement Remodeling
Wheaton Basement Remodeling
Many of our Wheaton home remodeling clients are turning their basements into a usable third level. Think about how nice it would be to have an extra bedroom and bath for overnight guests, a bar area and wine cellar, entertainment center, kids playroom or even a workout room in your basement. We can do it all.
What Clients Say About Bradford And Kent's Wheaton Basement Remodeling
Linda F. – Bradford and Kent Wheaton Basement Renovation
Jim designed our basement and he was great. Everyone we came in contact with after Jim was awesome too. Our project was really tricky because we were out of town during the work. Our construction manager kept in constant contact with me and so we did not have any problems. If we need any more work we will ask them. We will also tell our friends.
---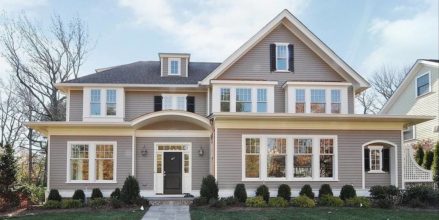 Wheaton
 Replacement Windows
Wheaton Home Replacement Windows
Windows have come a long way. They are now available in a multitude of different architectural styles, all with interior and exterior enhancing details. In addition, structural improvements have resulted in heating and cooling savings of 20% or more. We sell windows by the top manufacturers – Pella, Andersen, Marvin, Lindsay, Lansing and Velux to insure that you get exactly the right type of replacement windows for your home. We are the expert in Wheaton home window replacement
What Clients Say About Bradford And Kent's Wheaton Replacement Windows
Guy B. – Bradford and Kent Wheaton Home Window Replacement
From when Chris walked in my door until the last installer cleaned up and left, they where never anything less than the utmost professional. Bradford and Kent run a tight ship. I would highly recommend them to anyone in the Wheaton looking for the best in workmanship, products and price on windows. I love my new replacement windows.
---
Wheaton
 Replacement Siding
Wheaton Replacement Siding
Changing your siding can subtly or dramatically alter your home's exterior while protecting against water and pest damage. New siding products are easy to clean, never need painting and can save 35% or more in energy costs. James Hardie siding is one of the most popular brands of home siding in America, and comes in a variety of looks such as lap, plank, shingle, vertical, and board and batten. With its strength and durability, James Hardie siding enhances and protects homes in all kinds of weather.
What Clients Say About Bradford And Kent's Downers Grove Replacement Siding
Eunice M. – Bradford and Kent Replaced Home Siding In Downers Grove
Bradford & Kent did a fantastic job putting new windows and siding on my home. They were respectful and professional. Most importantly, I felt like I could trust them to provide excellent quality products and workmanship at a fair price.
---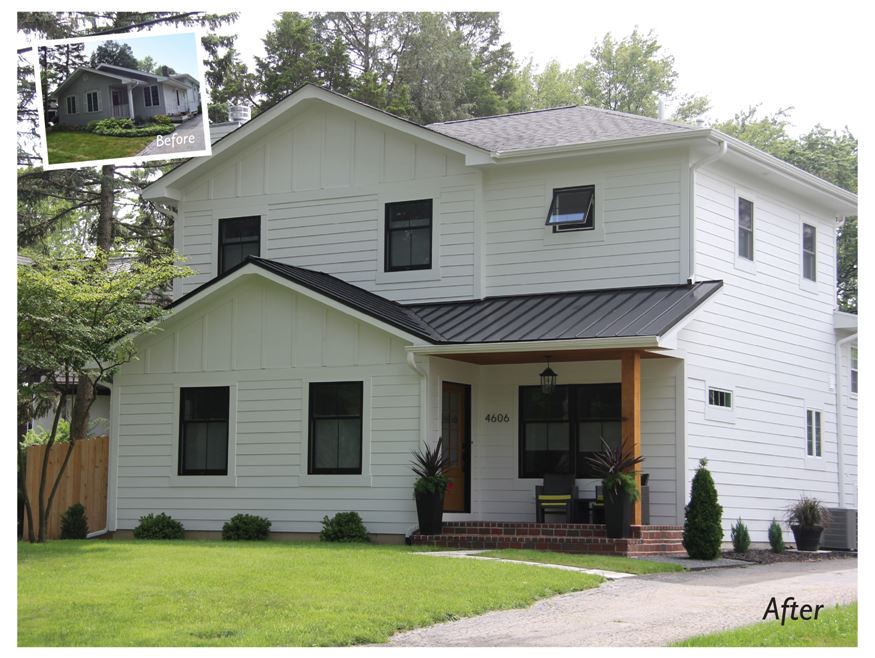 Downers Grove Exterior Home Makeovers
Downers Grove Exterior Home Makeovers
Bradford and Kent Exteriors is dedicated to helping clients improve the outside of their homes. Whether you are enhancing your front entrance, replacing your windows, updating your siding or completely changing the look of your exterior, our designers will help you get the most out of your home and the most for your money.
What Clients Say About Bradford And Kent's Downers Grove Exterior Home Makeovers
Julie V. – Bradford and Kent Exterior Home Makeover In Downers Grove
Bradford and Kent rocks. They took our non-descript little house and gave it a complete exterior makeover. It looks brand new. Our neighbors and family cannot believe it.