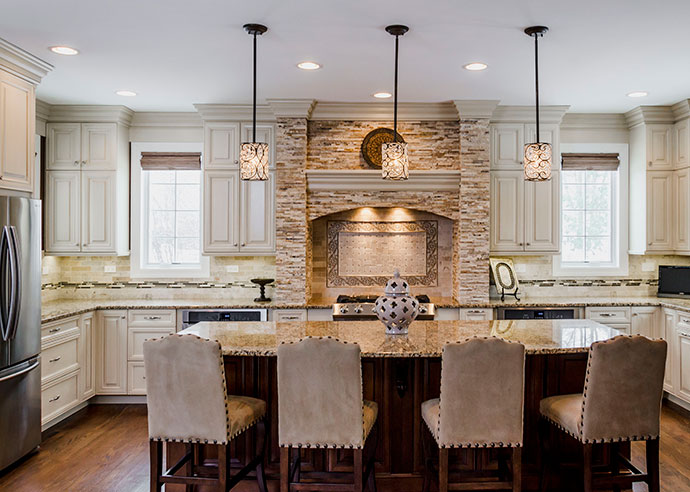 After living in their home for over 15 years, the O'Donnell family wanted to make a few changes starting with their kitchen. "Our kitchen is the center of our home. It is where we do all of our entertaining. Before we did the remodel, our kitchen was closed off from our family room which made it very difficult to talk with guests. One of our goals was to create a large opening between the two rooms," says Laura O'Donnell. "In addition, we wanted to have a large island for quick meals like breakfast and an adjacent dining area for more formal meals like dinner."
Another change they wanted to make in their home was to create a side entry room. "We have this beautiful front entry hall that nobody ever sees because of the way our house is situated. Everyone comes in the side door next to the garage. We wanted to enhance this entrance and make it more inviting. We moved all of the coats and shoes that were in this area into our brand new storage room," says Laura.
One of the O'Donnell's favorite parts of their renovation is their enhanced master bath. Their shower features multiple sprayers, steam and comfortable seating for a relaxing spa type experience. Their new his and hers sinks make getting ready even easier. The last change was adding a convenient second floor laundry room. "The laundry room is awesome because we no longer have to drag laundry up and down the stairs," says Laura.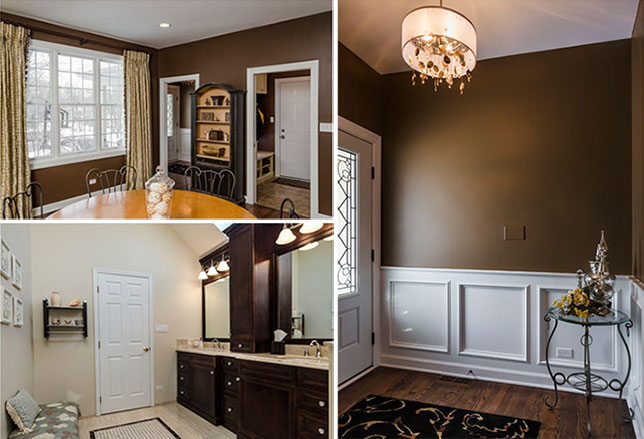 Comments are closed.