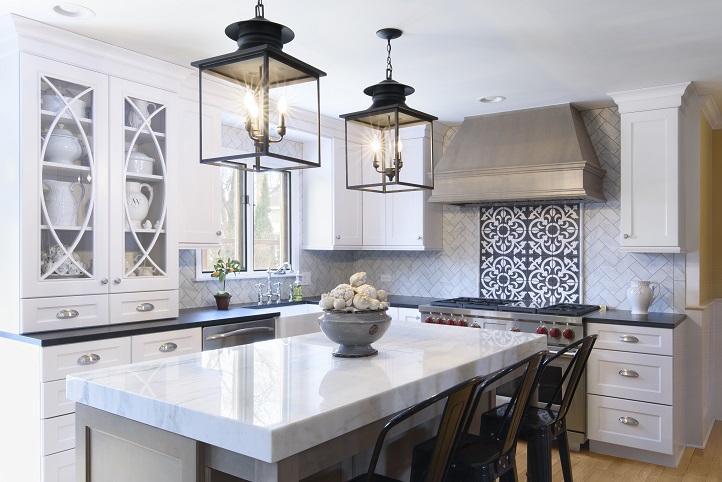 Believe it or not, white is your best friend in the kitchen. It reflects light and makes the space seem bigger. When you incorporate white into the cabinetry, countertops, walls, and the ceiling, you create a seamless space without distinct edges or boundaries.
Create Contrast
Combining contrasting textures and complimentary accent colors keeps an all white room from feeling cold, which is exactly what we wanted to accomplish in this kitchen. "We used pearl white paint on the perimeter cabinets. To add interest and a subtle variation, we chose a pumice color for the hood, island and bar cabinets. Because the cabinet colors are close in value the eye glides over the room," explains kitchen designer, Carly Pupillo. 
Add Glass
White can make a kitchen appear larger, as can adding glass cabinetry. Glass pulls the eye past the cabinet frames, into the depths of the cabinets, so the walls feel farther away. This trick is most effective when you can keep what's in the cabinets orderly and color-coordinated. Also try using glass light fixtures which allow you to see the surrounding elements.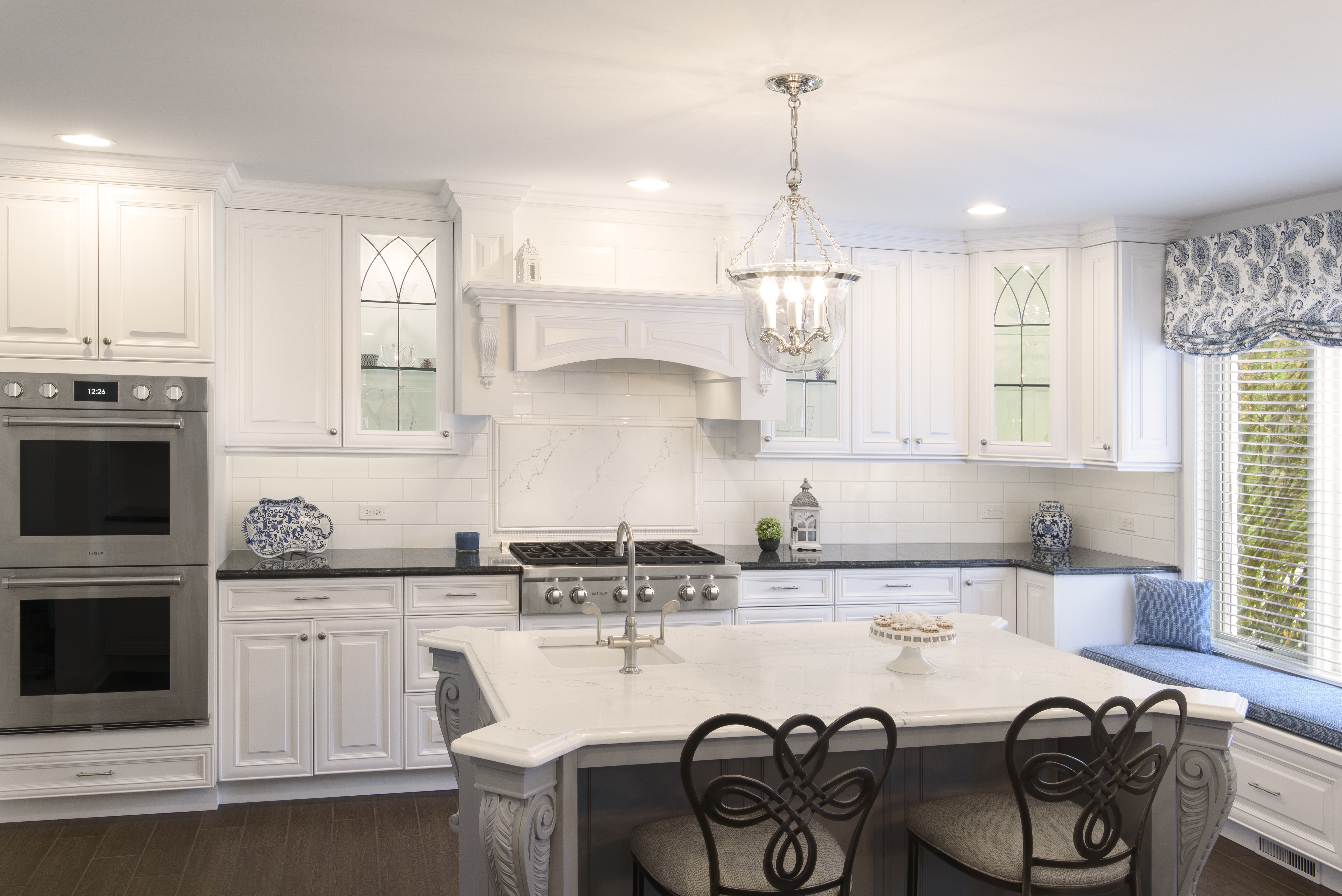 Let In The Light
Natural light also enlarges any space. You may have no choice about the number or placement of windows in your kitchen, but you can maximize the light you do have by keeping window treatments minimal.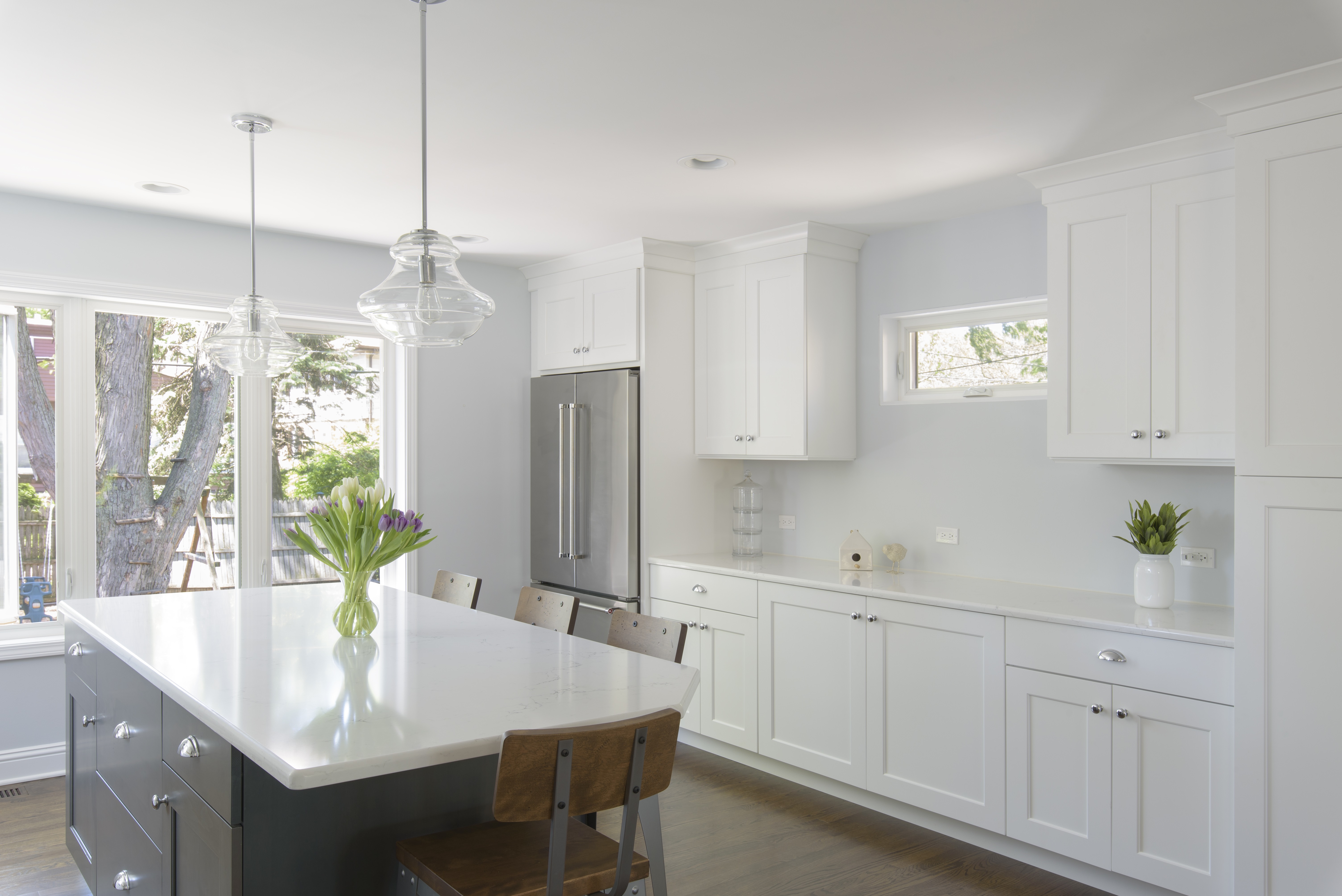 Less Is More
Countertops crowded with cookware, cabinets, and collectibles can overwhelm a kitchen and cramp work space. To enlarge the room, clear off counters, windowsills, and cabinet tops, and stash as much as you can behind closed doors.

Comments are closed.