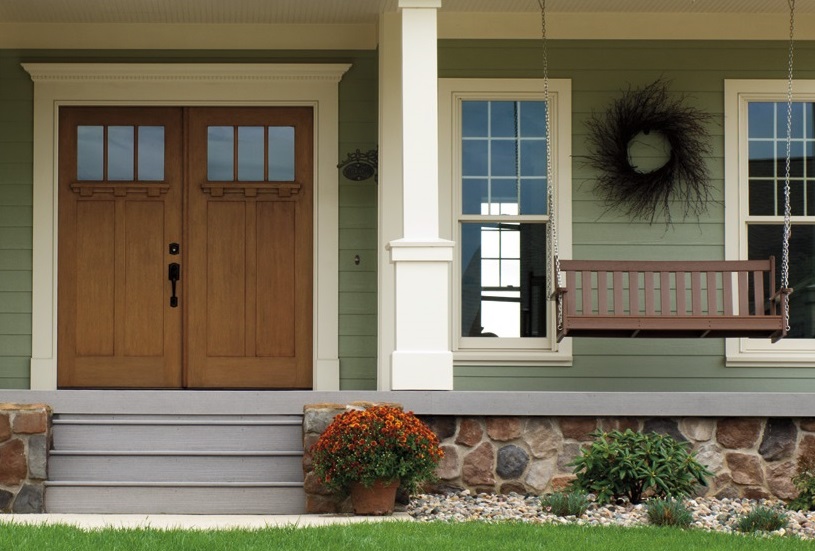 Between 8/15 and 9/30, we are offering exceptional savings on Pella replacement windows and doors. You will save an unbelievable $250 off per window and $500 off per door. You can also save $2000 on James Hardie Siding. As one of only ten Pella Platinum Certified Contractors in the nation and a James Hardie's Preferred Remodeler, you can be assured that our highly trained installers will get the job done promptly and professionally
Fall is the perfect season for replacing windows, doors and siding, so don't wait. In addition to the cost savings, you will also enjoy several additional benefits.
Benefits Of Window, Door And Siding Replacement
It's hard to find home improvement projects that bring as many benefits – and stretch your investment dollars farther – than replacement windows, doors and siding. Here are some of the benefits you'll start enjoying from day one:
Increased Home Value – window replacement projects will return more than 78 percent of the project cost upon resale according to the National Association of Realtors.
Energy Savings – leaky windows and doors make your furnace and air conditioner work harder, increasing heating and cooling costs. Replacing windows and doors save money by improving energy efficiency.
Improved Comfort – new, energy-efficient windows and siding reduce cold drafts and hot spots in your house.
Enhance Curb Appeal – a stunning entry door, architectural windows and siding will improve your home's exterior.
More Peace And Quiet – insulating frames and triple-pane glass help today's windows reduce the noise from traffic, lawn mowers and barking dogs.
Reduced Dust And Allergens – your window blinds and curtains are full of dust and airborne allergens. Blinds tucked between the glass stay protected from dust and allergens.
Greater Safety And Security – windows that don't open easily or are painted shut can be a safety issue. They may prevent you from escaping your home during a fire.
Easier Cleaning And Maintenance – today's windows are designed with convenient features like sashes that tilt in – making it easier to clean places that used to be hard to reach.
Comments are closed.