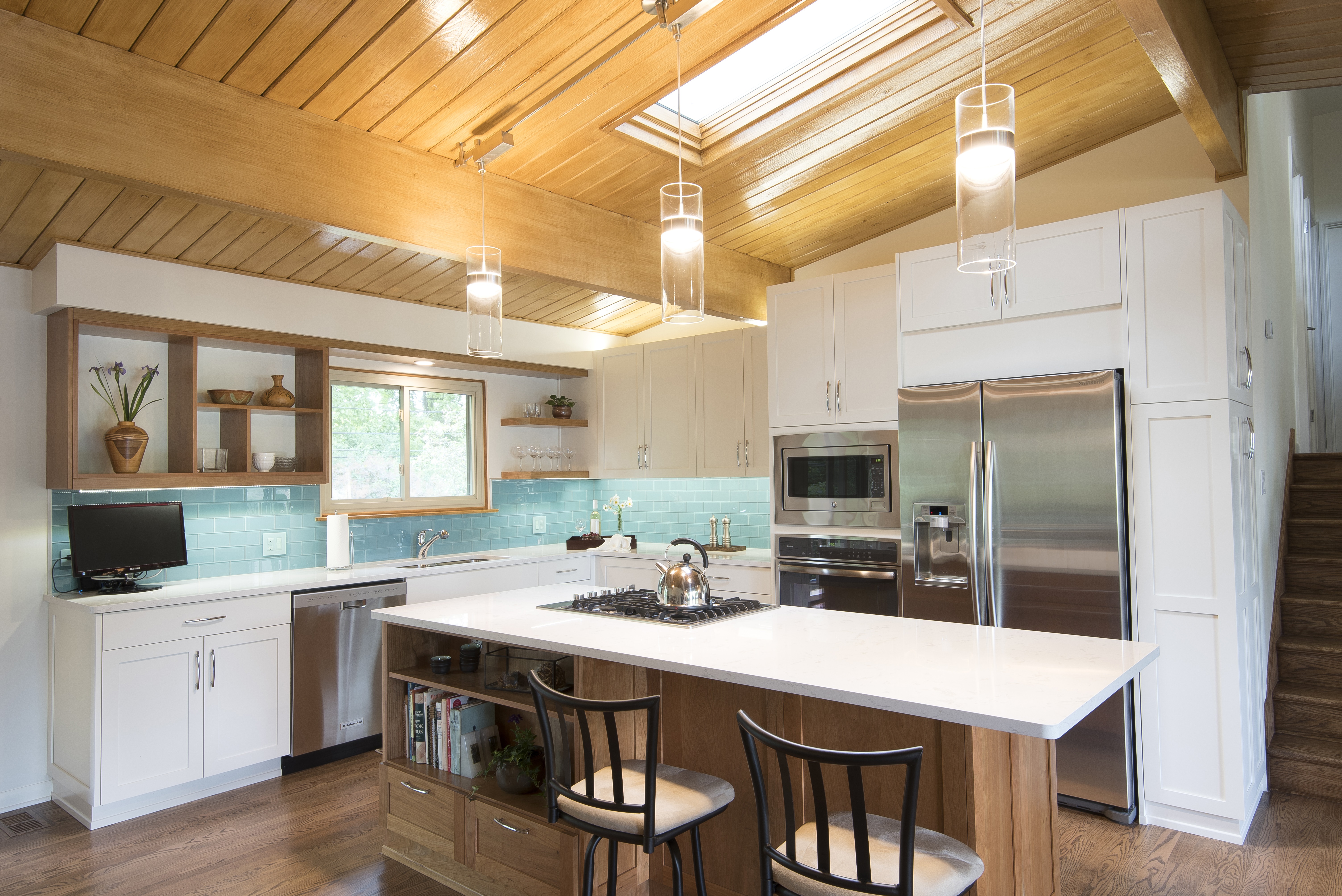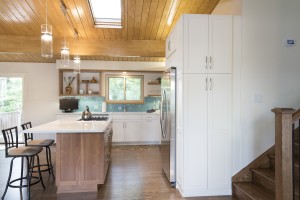 The mid-century modern style has been growing in popularity due in no small part to the wildly popular tv show, Mad Men. People have rediscovered what made this trend so popular in the first place – its uncomplicated, fresh aesthetic that exudes warmth and sophistication. Mid-century modern's emphasis on clean lines, contemporary patterns, natural materials and a seamless flow between the indoors and out creates the perfect combination of functional comfort and retro-chic style.
Many of these elements are exactly what our clients wanted to incorporate into the kitchen remodel of their fifties era home. "First and foremost, we wanted to open up and enlarge our kitchen to make it more functional. In addition, we wanted to bring in more natural light which meant adding windows overlooking our beautiful back yard. We wanted to keep some of the things we love most about our home, such as the beamed ceiling and wood floors, but refresh the overall look," said the homeowner.
To achieve their goals, we started by tearing down the walls separating the kitchen from the eating area and dining room. This added a lot more light as did the new windows. Simple, white cabinetry provided the perfect compliment to the beautifully restored beamed ceiling, light wood island and floating shelves. The teal blue backsplash added just the right amount of color to the room. "This is exactly what we wanted. We couldn't be happier with our new kitchen," said the homeowner.
Before
Comments are closed.