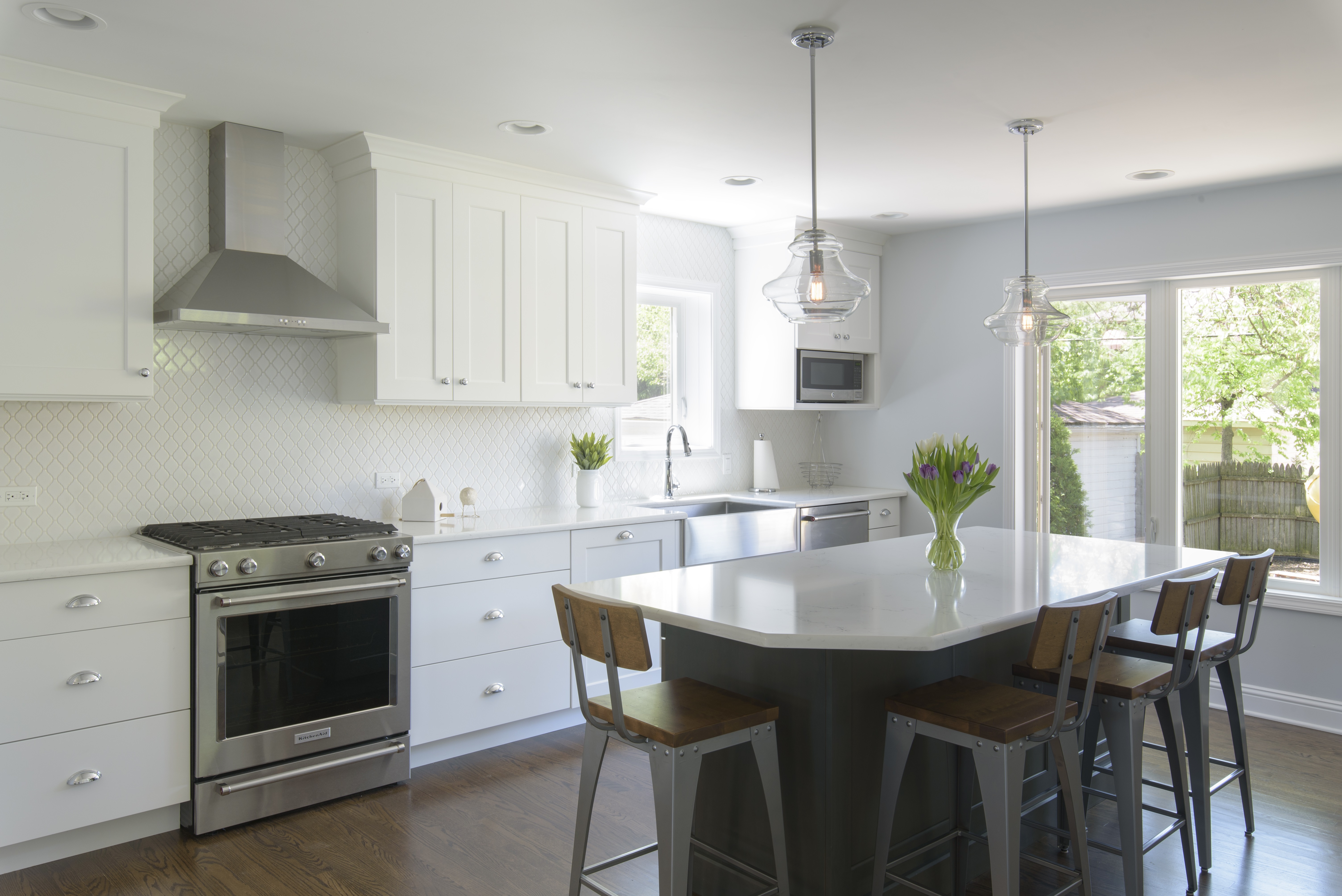 The Farmhouse style has taken the design world by storm due in part to the popularity of the HGTV show Fixer Upper and decorator, Joanna Gaines. From Farmhouse kitchens to bathrooms to everything in between, the country is embracing the rustic, minimal feel of the Farmhouse style. Designed for those who want a casual look that's happy, carefree and all around lovely. Luckily, the Farmhouse style can be combined with a variety of other styles to make the look Farmhouse Modern, Farmhouse French, and Farmhouse Traditional.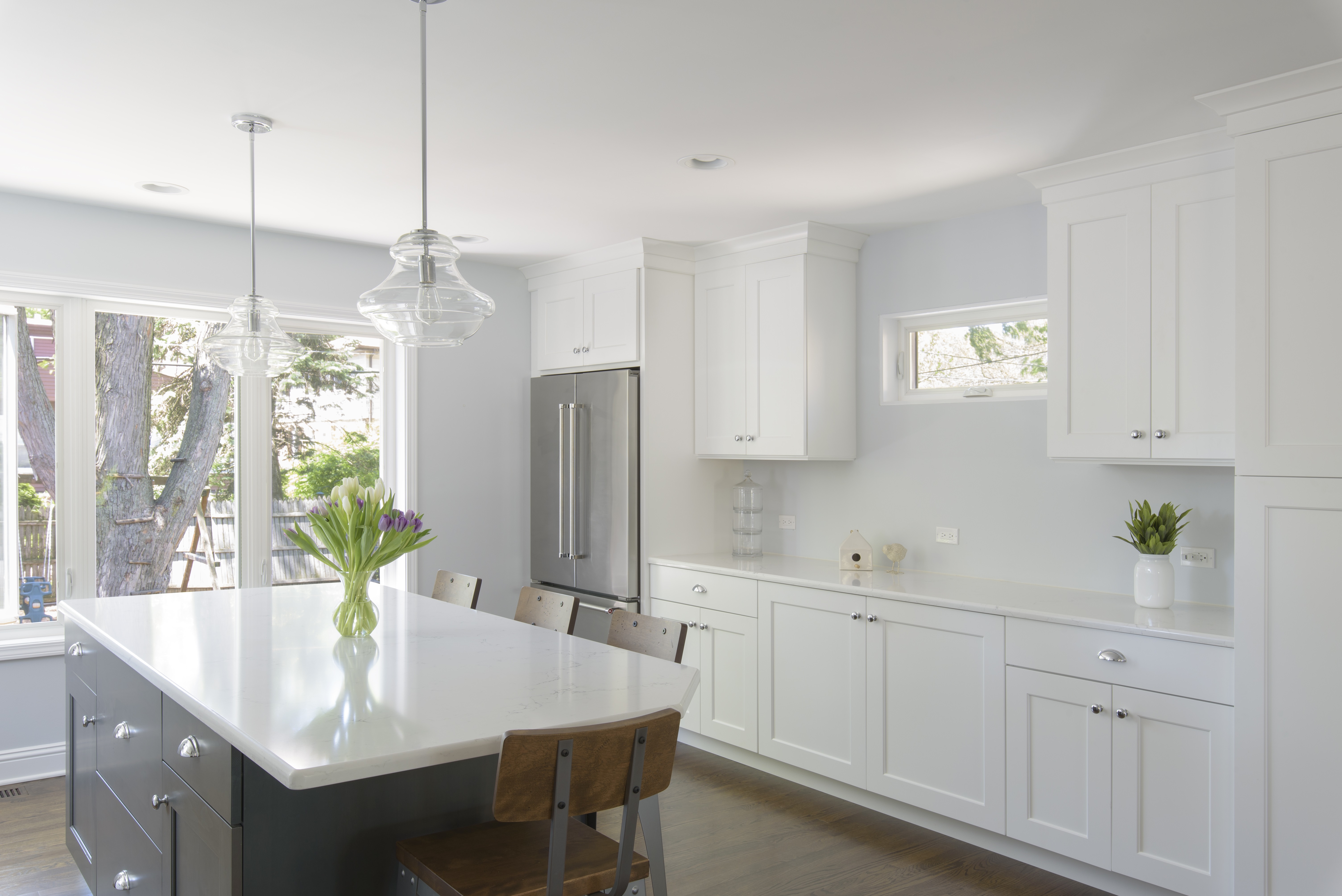 Knock Down The Walls, Bring In Natural Light And Use Reclaimed Pieces
In every episode of Fixer Upper, there's at least one wall that Joanna wants gone. The open concept is something that the majority of us want to have in our homes. Opening everything up, but still maintaining separation between each room, is what she strives for and what our clients in LaGrange Park were able to do with this kitchen addition. Joanna always says how important natural light is in a home – especially in rooms like the kitchen and dining room. Natural light helps make a small space seem bigger than it is. In a kitchen, using rustic light fixtures, tables and chairs helps turn necessities into decor. 
Light Color Palettes And Plenty Of Details
Filling a home with a light, fresh and airy color palette is how to create a modern, elegant Farmhouse feel. Looking like it didn't take much to create a look is the key to achieving the Farmhouse style, and is what our designer did in this refurbished master bedroom. We replaced the 90's era tray ceiling with wood planks, artistically trimmed the windows and added a unique light fixture. These simple touches transformed this room.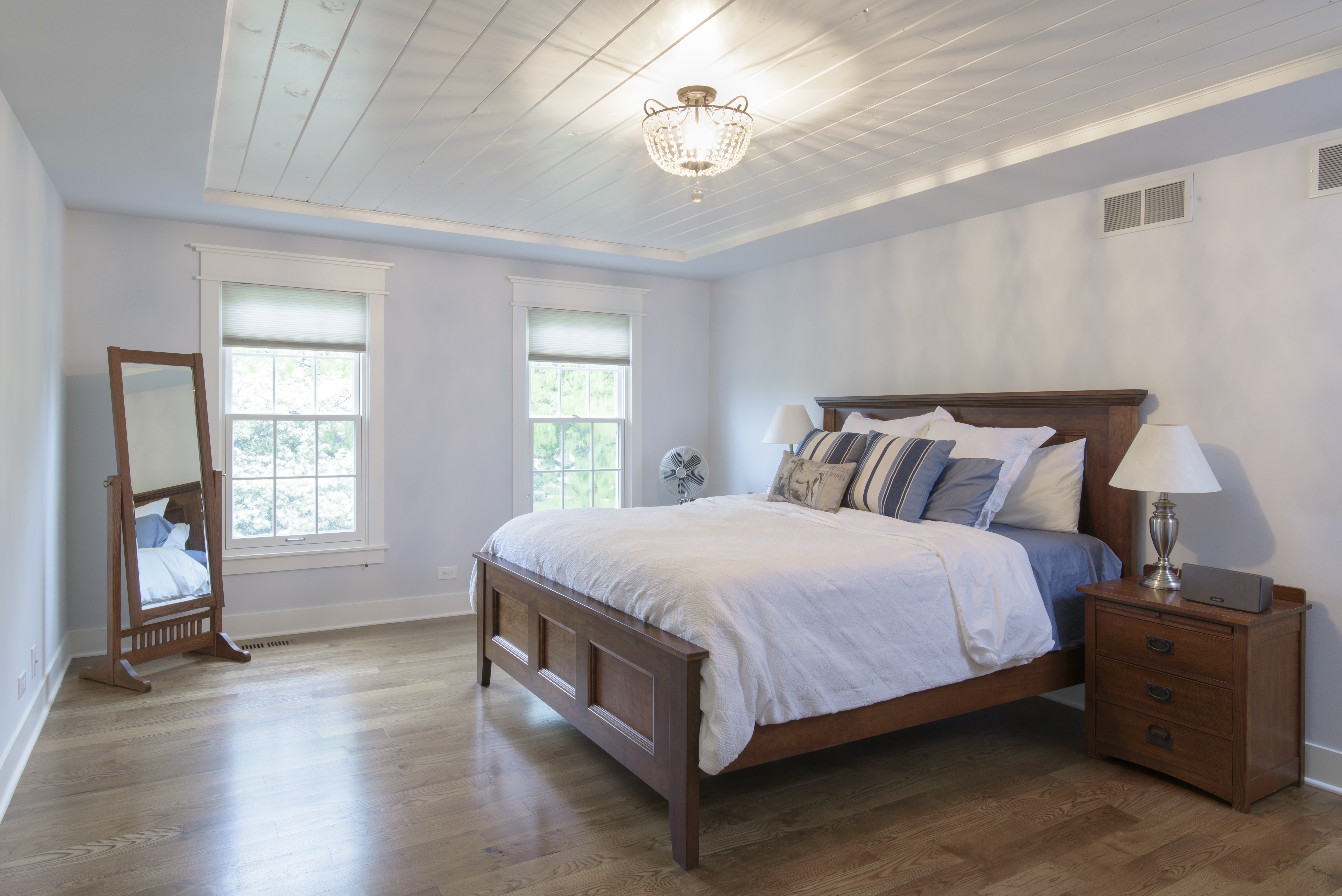 Mix In Modern Touches, Create A Lasting Look And Remember That Less Is More
We mixed a Farmhouse style barn door to create a stunning entrance into this luxuriously modern master bath. Going with white tile in a bathroom or white cabinets in the kitchen are ways to make sure that the space never goes out of style – while still managing to look sleek, chic and elegant.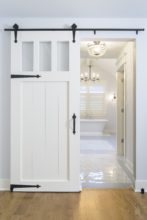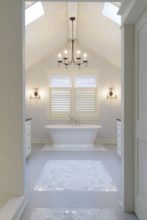 Comments are closed.