FAQ's

Answers To Your Questions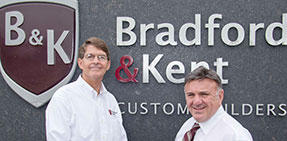 How long have you been in business?
We are proud to say that we have been in business for over 30 years. The business is run by Joe Pavone, one of the original founding partners, and Rob Quigley, a partner since 2002. Both individuals are very involved in the day-to-day operation of the business. Joe oversees every Bradford and Kent home remodeling design, and Rob directs the building of the projects.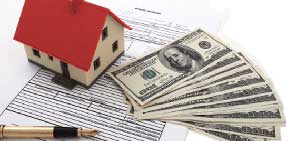 Do you provide financing?
We work with several local lenders who offer a variety of products including construction loans, lines of credit and existing loan refinancing all at today's most competitive rates. We also have unsecured loans such as one year same-as-cash and interest free programs.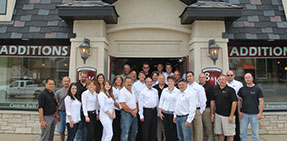 Who will I be working with on my project?
Bradford & Kent is a full service design-build firm which means you will meet several members of our team during your home remodeling project. First, one of our award winning designers will visit your home to better understand the project and your remodeling vision. Designs will be created and presented for your approval. Once a final design is agreed to the plans will go to our architectural and engineering departments. Blueprints will draw and submitted for permit, if needed. Before the building begins you will be assigned a construction manager who will be the liaison between you and the trades. Your construction manager will go over scheduling and handle any problems that arise. We even give you a five year comprehensive construction warranty so you might even get to meet members of our service department.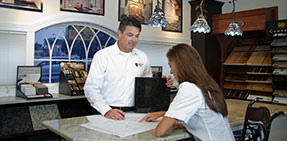 Who will actually design my project?
We have a full staff of award winning designers who specialize in each area of remodeling – home additions, kitchens, baths, basements and exterior renovations. We will carefully select the best designer to work on your project. A designer will visit your home to fully understand your vision, take detailed measurements and review the structural and mechanical aspects. Based on these elements your designer will create sketches, 3D floor plans and elevations for your review. These plans will be refined based on your input. Once the plans are approved you will go to contract.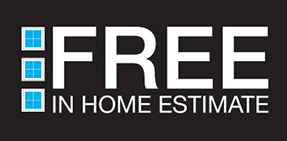 How much does it cost for an estimate?
Bradford & Kent provides free consultations and project estimates. A designer will visit your home to fully understand your vision, take detailed measurements and review the structural and mechanical aspects. Your designer will show you similar projects we have done to further understand your tastes and desires. Based on all of this they will prepare design sketches and general cost estimates all at no charge to you.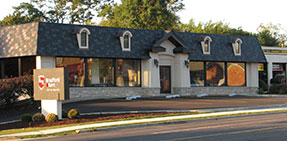 How do I get ideas for my remodeling project?
Bradford & Kent has a 6000 square foot design center with a variety of room vignettes and product displays featuring cabinets, countertops, flooring, plumbing fixtures, tile, doors and windows for inspiration. We even have a wide variety of exterior remodeling products showcased in the interior and exterior of the design center. We are open Monday through Friday from 9am until 5pm and on Saturday from 9am until 4pm. We are also open by appointment.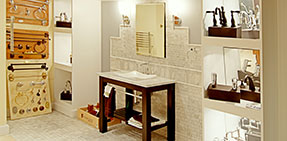 Can someone assist me selecting products?
We have product specialists who will assist you with all of your selections. Many of your selections can be done at the design center. If need be we are happy to take you to outside product showrooms. We also have interior design services if you desire them.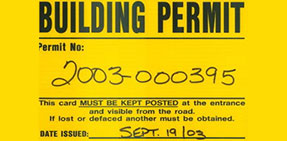 Do you secure building permits?
We have a project planning department that prepares permit applications and performs the necessary follow up with local building departments. We will work hard to make sure your building permits are received promptly.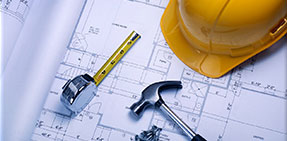 Will I get to see and approve the blueprints?
Our in house architectural department prepares working drawings and blueprints for client approval. These blueprints are used for permits and actual construction. You will receive a copy of the blueprints.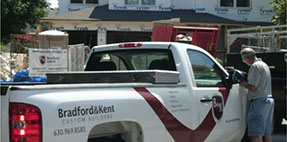 Who supervises the project building?
Bradford & Kent will assign a construction manager to oversee the building phase of your project. The construction manager is the liaison between you and the trades. Your construction manager will communicate schedules and will handle any problems that arise.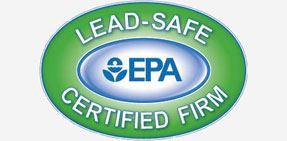 Are you lead paint certified?
Yes, Bradford & Kent has completed of all the necessary training to obtain the lead paint renovation, repair and painting certification.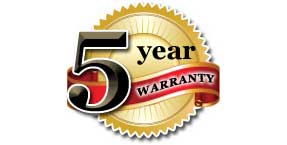 Do you warranty your home remodeling work?
For your peace of mind, we provide a comprehensive five year warranty on your home remodeling project. Whether it's a dripping faucet or a product care issue, our service department will promptly respond to any questions or problems that you may have 24 hours a day, 7 days a week.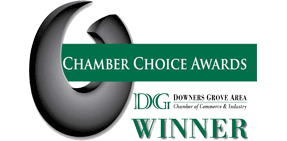 Can you supply referrals?
Over 95% of our past clients would recommend Bradford & Kent to their friends and neighbors. Most of our new business comes directly or indirectly from past client referrals. These are statistics that we are very proud of and work hard to maintain. We were even recognized for outstanding client satisfaction by the Downers Grove Chamber Of Commerce. We would be happy to provide referrals upon request.