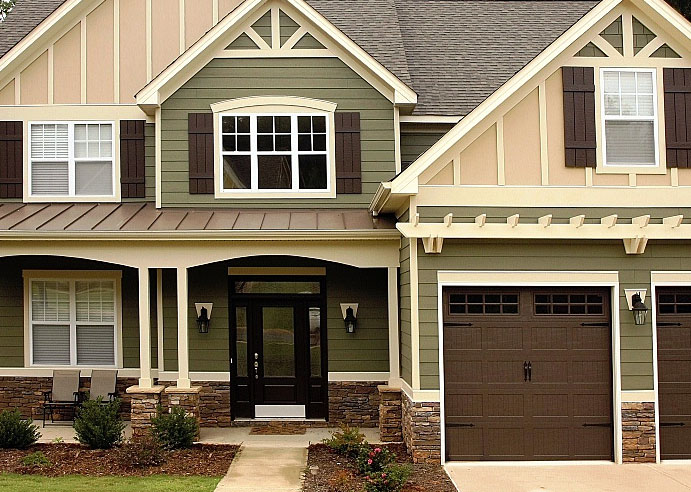 Your home's exterior makes a big first impression. In fact, curb appeal sets the tone for your entire home. Visitors associate the condition of your home's exterior with the condition of the interior. Studies show that when you go to sell your house a majority of buyers will not get out their car if they do not find your home's exterior attractive and inviting. Why wait until you sell your home to improve your home's exterior?
Adding curb appeal has never been easier. A grand front porch and custom door are inexpensive ways to give your home a whole new look. Architectural windows and surrounding accents may be just what your house needs for an updated, stylish look. If your home needs new siding consider using the fiber cement products. This type of siding is extremely popular because it comes in a variety of colors, styles and textures. The options for improving your home are limitless. Best of all, a little bit of change can go a long way.
Comments are closed.