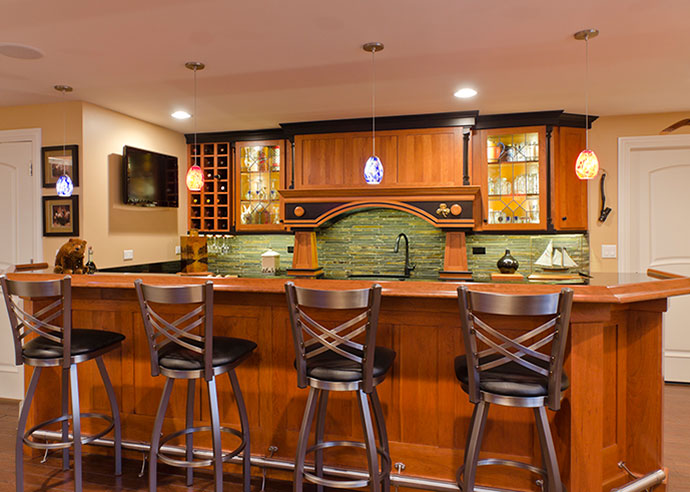 Many homeowners are refinishing their basements as a cost effective way to create a whole new third floor. Unlike in the past when basements were used for storage or kids' play areas, today's basements have amenities typically seen on the first two floors. "For those who like to entertain, we have designed basements which feature pub style bars, game rooms and media areas complete with theater seating. Clients who want more family space might ask for a bedroom and bath suite, and even a full service kitchen. The options are limitless," says Maury Jones, Bradford & Kent designer.
This Downers Grove basement was designed to look like the homeowner's cabin in Wisconsin. "We wanted to feel like we could take a mini vacation in our basement so we added a bedroom, spa bath, kitchen with eating area, family room with fireplace and even a bar," says Joan Sylvester.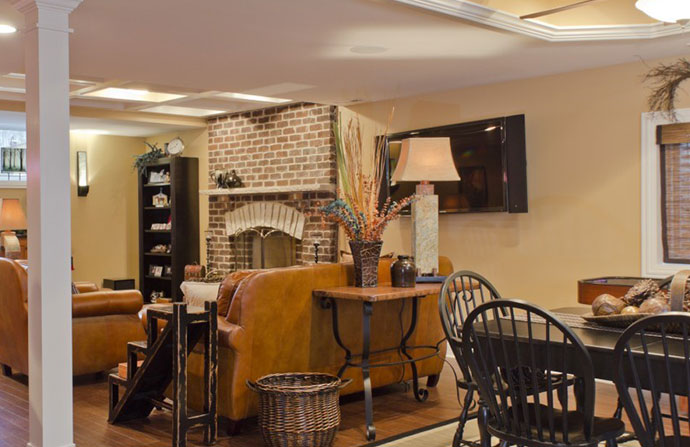 Comments are closed.