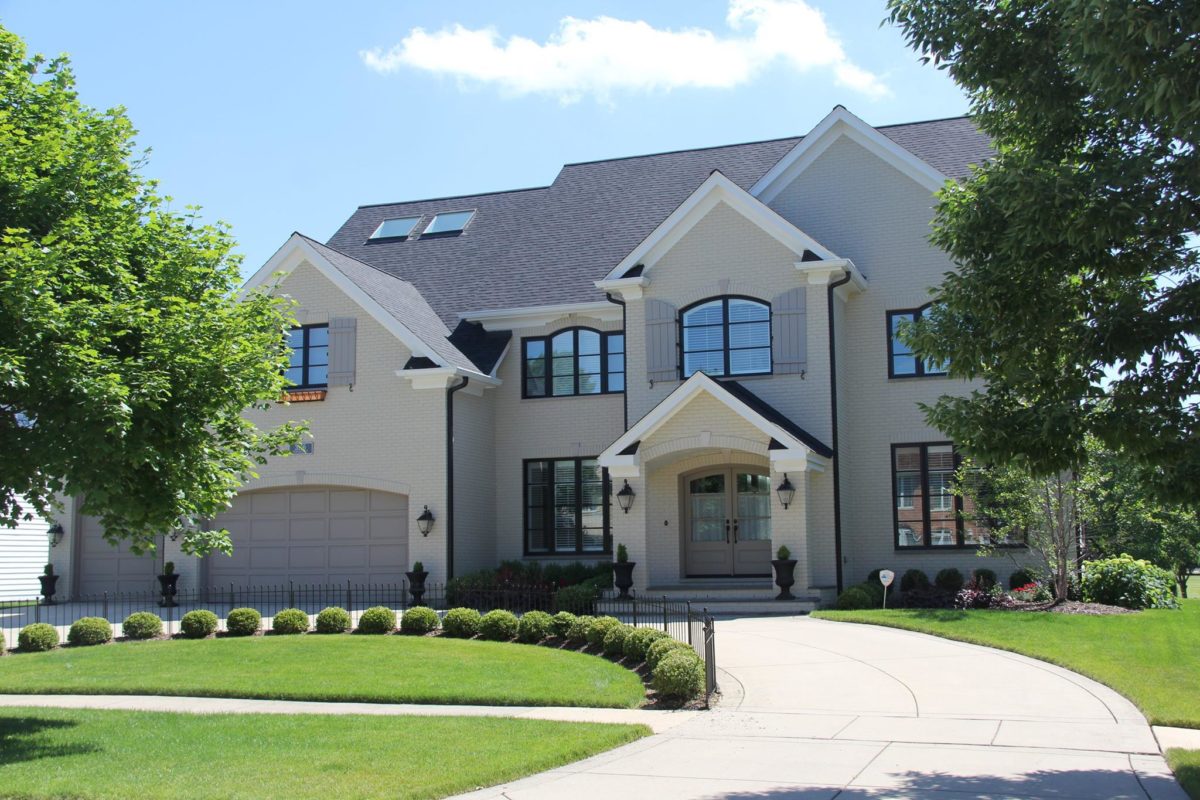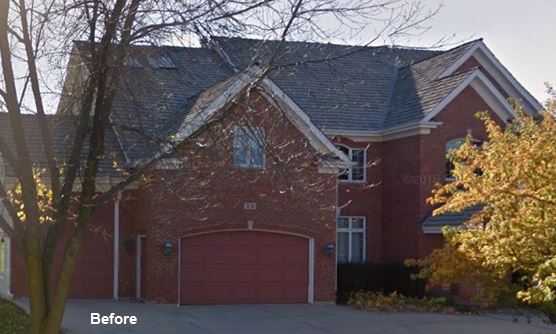 Few colors have dominated the home remodeling trend charts in the last few years like gray. It is not just the hottest neutral around, but also a versatile color that can be used to create a subtle backdrop or accentuate select architectural features, which is how we used it on this Naperville exterior makeover. We took this traditional red brick home, painted it a soft white, and transformed it into the stunner you see above by integrating a few strategically placed light and dark gray elements.
Gray gives you plenty of design flexibility and allows you to decorate with your favorite multi-colored accessories. Gray beats the boredom of beige and the blah of white. Gray in the kitchen, bath, basement, bedroom or even your home's exterior is a perfect choice.
Cooking With Gray In The Kitchen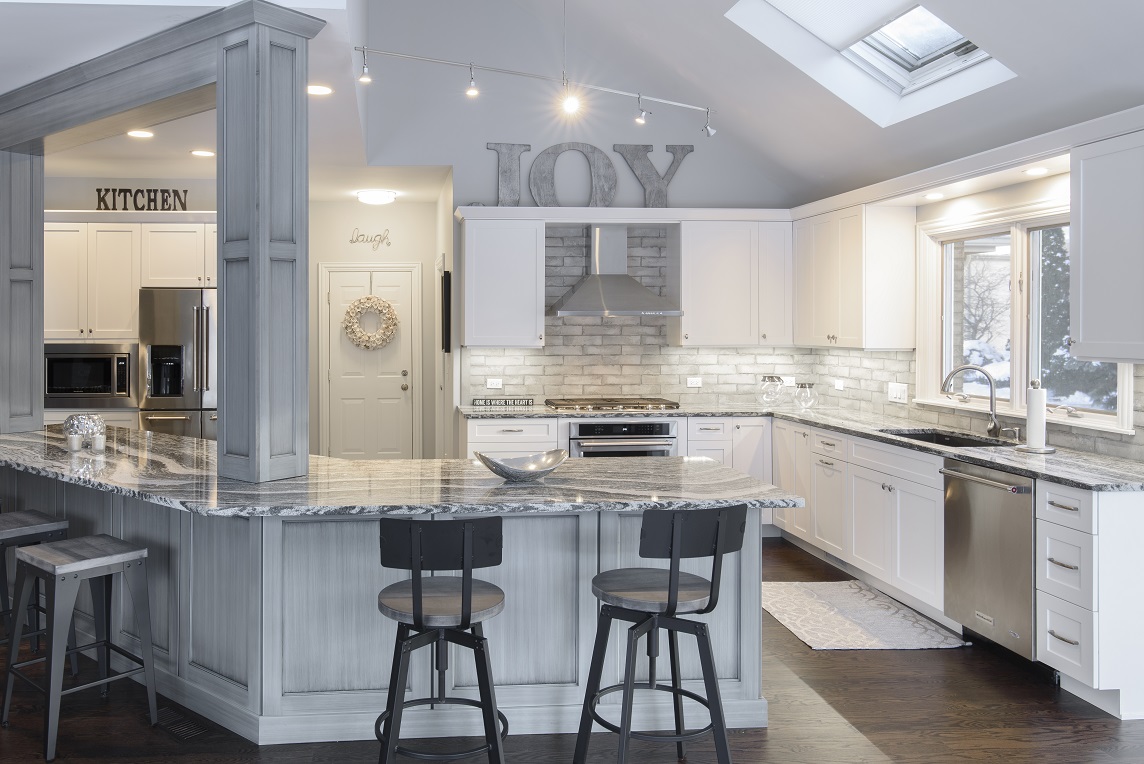 The use of varying shades of gray help highlight individual areas in this kitchen like the gorgeous island cabinetry, subway tile back splash and stunning Cambria counter tops. Keeping the rest of the color scheme light makes the room feel airy. A kitchen remodeled in grays can be easily decorated using any of your favorite colors.
Bathed In Gray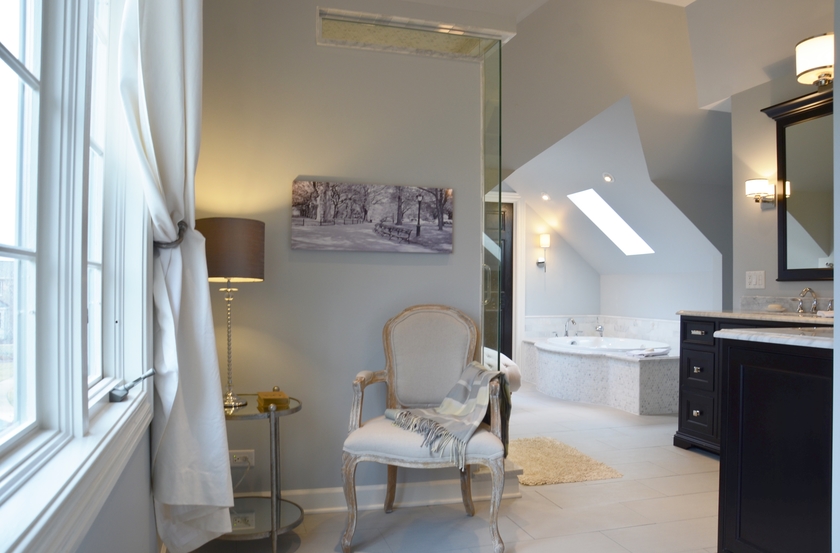 If you are seeking a soft, sophisticated look for your bathroom, pale gray is the perfect shade. It provides the ideal backdrop for these deep, richly colored vanities. The pearlized gray mosaic tile on the soaking tub creates a soothing, serene feeling.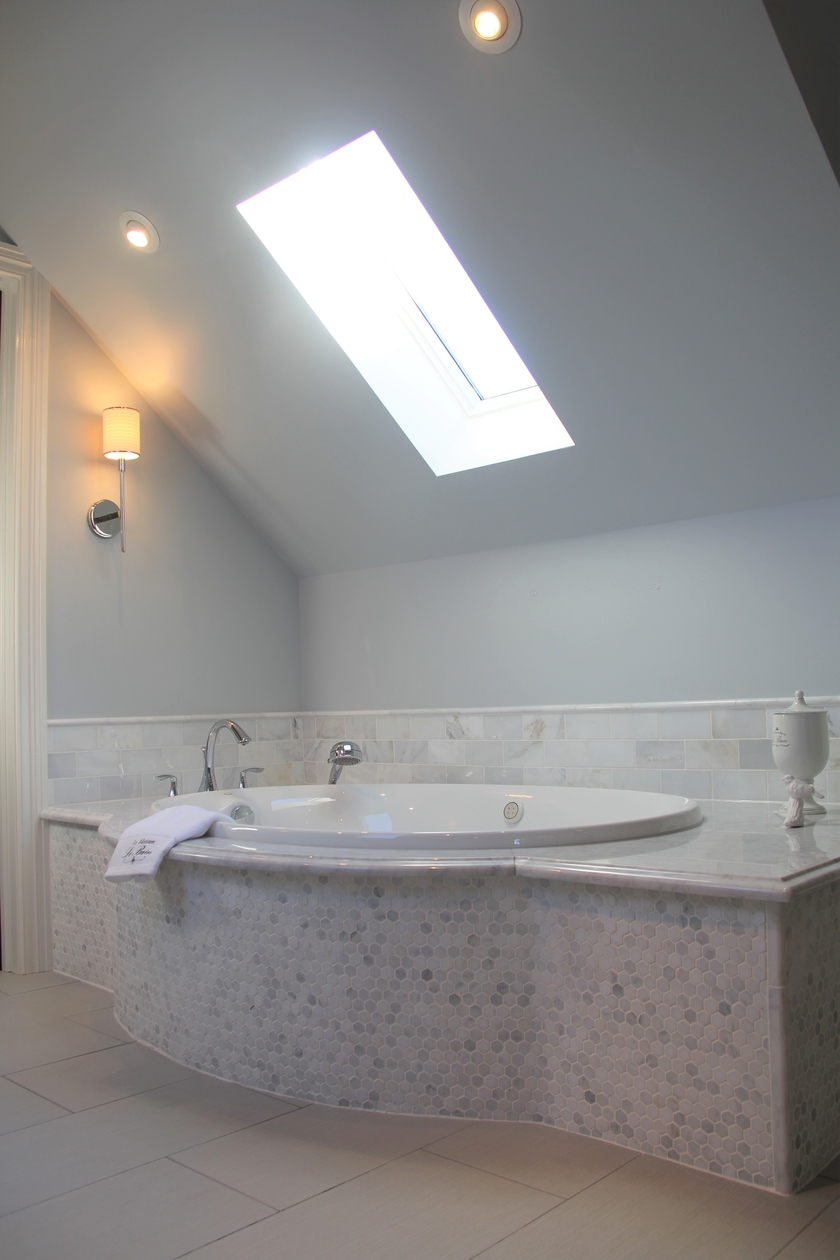 Cool Grays Enhance Contemporary Basement 
Cool grays brighten this contemporary basement giving it an open, spacious feel. The white staircase and cabinetry make everything pop.
Grays Guarantee Sweet Dreams In This Beautiful Bedroom
In the bedroom, gray is an excellent color because it creates a relaxing and soothing ambiance. Using light gray makes this bedroom look bright and open while enhancing the fantastic curves in the wall.
Comments are closed.