Design Team

Adding Function, Beauty And Value To Your Home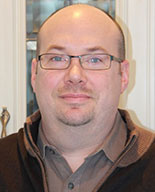 Jim Goddard
Jim Goddard
Addition Designer
Clients often remark about Jim's uncanny ability to understand exactly what they want even after their first meeting. Jim honed this skill at the University of Illinois School of Architecture where he earned his degree. Jim enjoys designing everything from the sleek and ultra contemporary to the traditional and classic. Jim's work will be featured in the upcoming issue of West Suburban Living. In the article you will see how he took a plain two story house and remodeled it into modern masterpiece.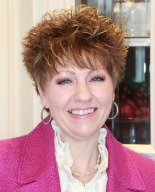 Laura Ahrens
Laura Ahrens
Kitchen & Bath Designer
"We had several guests over to celebrate our kitchen remodel. There were so many compliments and praise for your beautiful design that I had to share this with you," wrote Eileen Breslin. This is one of many thank you notes Laura has received for her remarkable kitchen and bath designs. Laura has always been interested in design which is why she pursued and received a degree in architecture from the University of Kansas. Clients rave not only about Laura's design skills, but also about her enthusiasm, client service, warmth and genuine interest in their happiness which is why many count her as a friend long after the project is complete.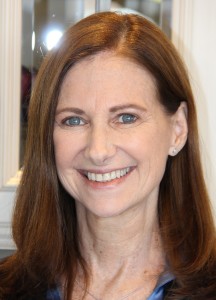 Sharon O'Brien
Sharon O'Brien
Kitchen & Bath Designer
Sharon started in the industry at the early age of nine as a junior assistant in her father's construction company. Her tasks included typing paychecks for the crews, and most importantly, deciding where to go for lunch each day. As an adult, Sharon wanted to expand her horizons, which meant  managing the corporate travel office for Robert Pritzker. However, she eventually came back to her roots. And since 2001, she has been focused on residential home construction, doing everything from tear downs to new construction and remodeling. With her in-depth understanding of design, production and project management, Sharon is an invaluable member of the team.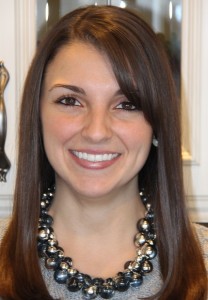 Carly Pupillo
Carly Pupillo
Kitchen & Bath Designer
Whether she is designing something traditional or contemporary, Carly's goal is to create a space that is ideally suited to her client's needs and personal tastes. Her love of custom remodeling started after she won her first interior design competition and continued throughout her studies at the Illinois Institute of Art. After eight years in the business, her desire to design the perfect kitchens and baths for her clients has not diminished. And if you ask any of her clients, not only is Carly a talented designer, she is a true joy to have as your remodeling partner.
Kristen Ruiz
Kitchen & Bath Designer
Kristen has an undergraduate degree in engineering and an MBA from Boston University, so why has she worked in bath and kitchen design for the last 10 years? Because Kristen found the perfect career which combines the detail and rigor she learned through her degrees with her innate creativity. "I love to first analyze the space I am designing to determine the best layout to meet the needs of my clients. Maximizing functionality and utilizing every square inch is my goal. Next, I like to mix textures, colors and styles to create rooms that uniquely reflect my clients' tastes." Kristen's attention to detail and ability to exceed her clients' expectations is what truly makes her an exceptional designer.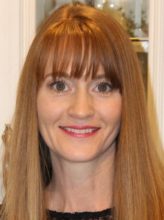 Monica Schultz
Monica Schultz
Kitchen & Bath Designer
Monica has nearly 15 years of kitchen and bath design experience, along with a Bachelor's Degree In Interior Architecture from Kansas State University. With a strong sense of space planning, she eagerly presents unique solutions to her clients' needs and expectations. Monica takes pride in transforming her clients' homes, addressing every detail while leaving a lasting impression that will be enjoyed for years to come.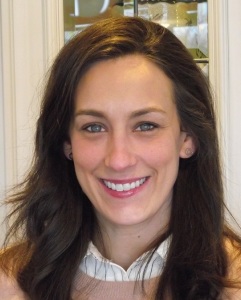 Darcie Tee
Darci Tee
Kitchen & Bath Designer
Darci graduated from the Harrington College of Design in 2006. It only took her four years in the business to become one of the industry's top designers. In 2010, she was named a Top Designer in Kitchen & Bath News. She was given this honor because of her versatility and abilities as an interior designer, technical draftsperson, and of course, an outstanding kitchen and bath designer. Being able to look at a project from all of these angles makes Darci a unique and multi-talented designer.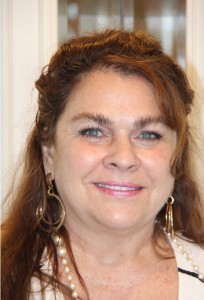 Tammy Whitlock
Tammy Whitlock
Kitchen & Bath Designer
Tammy has been a kitchen and bath designer for over 30 years. She had such confidence in her abilities starting out that she asked her father for seed money to open her own storefront in Hinsdale. For more than 15 years, her team designed hundreds of kitchens and baths in the suburbs and city in homes ranging from $65,000 to $3.1 million. However, a warmer weather climate seemed more appealing, so she moved to Texas and built a new design business. Luckily, she found her way back up north and joined our team. Tammy looks forward to sharing her wide ranging experience with Bradford and Kent clients.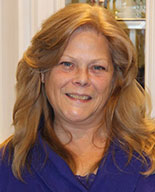 Sharon Thorsen
Sharon Thorsen
Showroom Manager & Product Consultant
Sharon assists clients in selecting everything from custom cabinetry to countertops to flooring. She frequently attends industry seminars and has certifications from top manufacturers like Ultracraft Cabinetry, Kohler and Grohe. With fifteen years experience, she understands how to combine functionality, texture and color. Bradford and Kent clients appreciate her gentle guidance and expertise. If you do not find what you are looking for at the Bradford and Kent design center, Sharon will gladly take you to any of our vendor showrooms.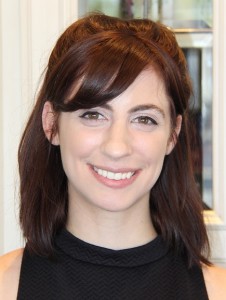 Shannon Mills
Shannon Mills
Design Assistant
Shannon will greet you when you arrive at the Bradford and Kent design center. She will gladly give you a tour throughout our many room vignettes, and guide you through our vast product displays. Shannon can show you just the right combination of cabinets, tile, flooring, countertops and fixtures that will make your project really pop. Her style sense began at Columbia College where she earned her undergraduate degree and is being refined at Harrington College where she is pursuing her master's degree in interior design.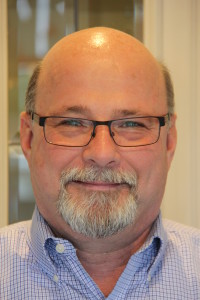 Mike Show
Mike Show
Exterior Designer And Business Manager
Mike oversees the Exterior division of Bradford & Kent, which specializes in replacement windows, siding and doors, as well as complete exterior makeovers. With over 20 years in the home remodeling industry, Mike has become an expert in exterior renovations and which products to use. He has developed direct relationships with the top manufacturers such as Pella, Andersen, Marvin, James Hardie, Eldorado Stone and Therma-Tru to insure our clients get the best prices and widest selection. Mike prides himself on making certain that every exterior project meets the highest standards in terms of design, product quality, price and customer satisfaction.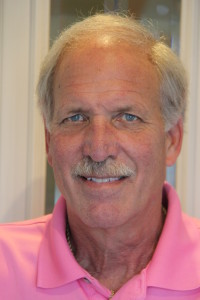 Rick Nelson
Rick Nelson
Exterior Designer
You will never meet a person who is as interested as you are in finding the right exterior products for your home as Rick. He understands that replacing your windows, siding and doors is a large investment which is why he will listen carefully to your needs, educate you on our extensive product line and make recommendations that will help you get the most out of your money. If you would like to do more of an extensive exterior makeover, Rick has a gift for choosing the right elements that can really make a difference such as finding the perfect front door, adding a porch with columns or even changing the entire look of your house.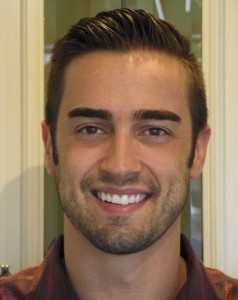 Chris Seaton
Chris Seaton
Exterior Designer
Chris worked at Bradford & Kent during his high school and college years, so he has a long term understanding of the remodeling business. Once out of college, he chose to focus his career on exterior design because he loves seeing the tremendous difference new windows, siding and doors can make on the overall appearance of a home. He treats every client's home like it is his own which means he diligently selects the best products and makes certain they are installed properly. His goal is to have 100% client satisfaction.